Far Cry 3 delayed a far cry away from its original release
Ubisoft announced via press release today that Far Cry 3 will be releasing in North America on December 4, and November 29 in Europe, the Middle East, and Africa, instead of the originally scheduled date of September 4. Producer Dan Hay explained that, "We're taking more time to create the best possible gameplay experience." Presumably because he wasn't allowed to say, "This game is totally broken right now and we don't dare ship it like this." Just a hunch.
[Source: Polygon]
Contract subsidized Xbox 360 now available at GameStop and Best Buy
The 4GB Xbox 360 Kinect bundle is now available at GameStop and Best Buy retailers for a contract subsidized price. The bundle, which includes an Xbox Live Gold subscription, is $99 at first purchase, with a two-year contract with payments of $14.99 a month. Like most subsidized contracts, it's not much of a deal. The whole package when completed will run $460, that's a whole $60 more than just buying the bundle and two years of Xbox Live upfront. If you're that strapped for cash, you could always sell your kidney. That's got to be worth like, $40!
[Source: Joystiq]
Dragon's Dogma sells big, Capcom plans sequels
Capcom revealed to investor's today that the open-world RPG, Dragon's Dogma, has shipped a million copies across the globe, and the company plans to make turn the IP into a pillar franchise. "Dragon's Dogma is part of Capcom's basic strategy of establishing game franchises through the creation of new brands. This game was developed with the goal of creating another pillar of earnings for Capcom alongside Monster Hunter and Sengoku Basara," said Capcom in a press release.
[Source: Game Informer]
The Marvel Universe is going to war
Marvel Comics released two teaser images today, featuring the tagline "This is war," with the date of October 12, and promising more would be revealed during The Amazing Spider-Man panel at the San Diego Comic Con on Sunday, July 15. The images feature Wolverine's adamantium claws being revealed as his flesh is torn away by fire or some sort of laser, and Thor's hammer, Mjölnir, under some kind of distress. Comicbook.com speculates the images might be teasing Brian Michael Bendis and Bryan Hitch's speculated Ultron War series. One way or another, we'll find out at Comic Con!
[Source: Comicbook.com]
Valve announces three days of Team Fortress 2 updates, Meet the Pyro video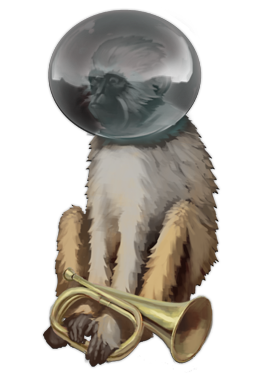 After waiting through five years and every other character's respective shorts, Team Fortress 2's The Pyro will finally be getting his (her?) due. Valve announced on the official Team Fortress 2 blog the launch of "Pyromania", the three-day content roll out culminating in the long-awaited Meet the Pyro short on Wednesday. The first update, available today, is Doomsday, a new map and mode that pits players against each other to be the first to send astronaut monkey Poopy Joe into space armed with a nuke. Today's update also adds achievements, but whatever, Poopy Joe!
[Source: Team Fortress 2 blog]