Fallout 3 Voice Actor Teases Sequel
Gameranx noticed a tweet from the voice of Fallout 3's Three Dog suggesting the possibility of a Fallout 4. Erik Todd Dellums, who voiced Three Dog, the operator Galaxy News Radio in the game, tweeted "To all my #Fallout3 and #ThreeDog fans: there may be more of the Dog coming! Fingers crossed!" Dellums also tweeted soon after that he was given official permission to send the tweet, suggesting this might have been a coordinated PR move rather than an over enthusiastic actor.
Gameranx also notes that the possibility of Dellums being involved in a movie adaptation or fan project is slim give that Bethesda owns the Three Dog character and has been previously reluctant to allow any film adaptations of their material. Gameranx pointed to older rumors about Bethesda developers scouting locations around Boston and MIT. We've speculated a bit about all this at the bottom of the post.
[Source: Gameranx]
EVE Online Bites The DUST 514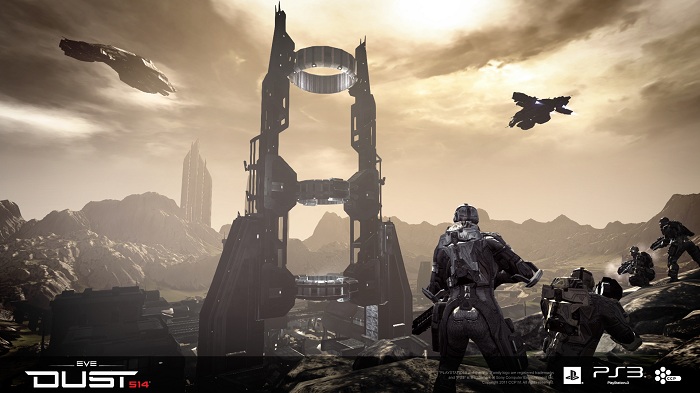 CCP, developers of EVE Online and DUST 514, announced today that the two games would connect their servers following regularly scheduled maintenance sometime Thursday. After the update, players in both games will be able to interact and work with each other. For example, DUST players will be able to undergo missions to wage war for control of a planet. If one side is victorious, their EVE allies will then more easily be able to take control of that planet's star system. Conversely, EVE players can help out their DUST buds by equipping their ships with orbital bombardment weapons and firing onto the opposing players planetside. The CCP team also has several FAQs up to explain how things will work in a little more detail.
[Source: CCP]
THQ To Sell Whole If Assets Don't Measure Up
THQ announced today that unless bids for individual assets totaled more than Clearlake Capital's $70 million, the company would be sold as a whole. The announcement came after having their quick and dirty sale to Clearlake Capital Group shot down by U.S. Bankruptcy Judge Mary F. Walrath, saying that they would have to take bids on individual assets (developers, intellectual property, etc.) rather than selling as a whole. The press release from THQ explains that the court has approved THQ's new plan of receiving bids by 9AM on January 22, "but bids for individual assets will only be considered superior to an aggregate bid for the entire company if the value generated by separate sales were to exceed the price offered by an individual bidder for the entire company."
[Via: Joystiq]
The Ryan's Den
If you'll pardon some speculation, this seems to point to the possibility of Fallout 4 being a direct continuation of 3's story. Fallout 3 contained a few mentions of an organization or place called "The Commonwealth", a haven of advanced technology located in the Massachusetts/New England area. More importantly, no major character in the Fallout series has made a significant appearance beyond cameos in subsequent entries, and it's unlikely Dellums would get official approval for a cameo appearance, all signs point to following the further story of the kid from Vault 101 and Project Purity.