Instead of creating a giant list of the best games of the year, resulting in fighting and tears, SideQuesting opts instead to let our esteemed Editors share their favorite 5 or so that rocked their respective worlds. These are generally new games, but remakes (and heck, even old games if they get updates) are viable for inclusion.
Up first is Zach — look out!
Disco Elysium
Honestly one of the best written games I've ever played. An intense and unique experience from beginning to end. The prose oozes off your screen and wraps its clammy arms around you. The game's world doesn't care about you and it — yourself and the characters will let you know that. Being able to truly role-play however you want inside a world that has been riddled with wars, fiscal policy changes and paranormal intrigue is intensely unique and fun. There's nothing like it.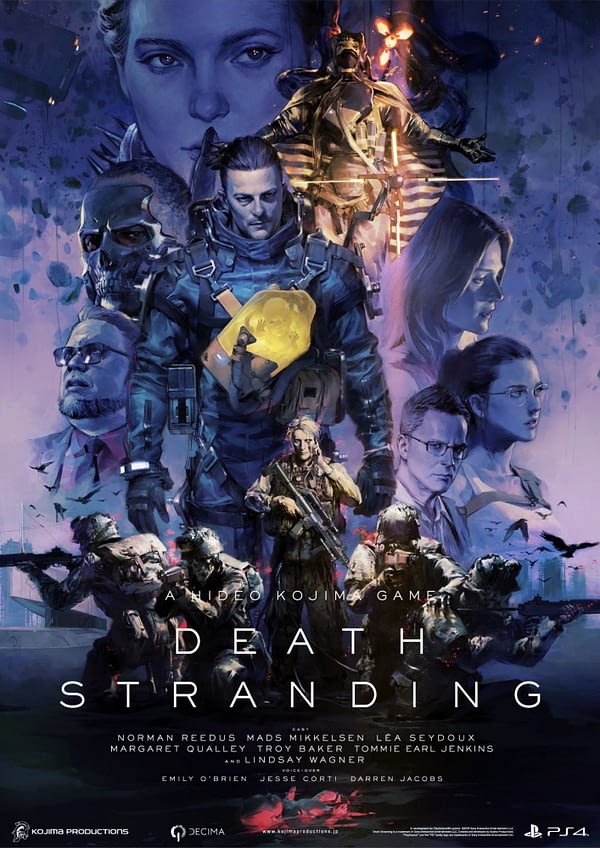 Death Stranding
Speaking of unique. Death Stranding might actually be my favorite game of the year but I'm fine with letting the little indie game that could, Disco Elysium, take its place. Death Stranding is full of unique gameplay and weird story ideas. The way Kojima Productions has created mechanics to toy with the player then reward them for enduring that pain isn't something new at all but the execution is flawless and memorable. A never ending cycle of pain, rewarded with story moments and gameplay changes that you and everyone else playing are feeling at the same time. I was bawling by the end of Death Stranding and it's one of my favorite console gaming experiences I've ever had.
Pathologic 2
This game just might be filled with TOO MUCH. It's a weird philosophical meta-commentary horror game that blends the lines between real life and game in some cases. There are so many systems at play here that I don't even know where to start. It's a first person agony simulator for a reason. It's weird. It's scary. It's sometimes very endearing. You play the game as a doctor visiting his hometown the day after his father is murdered. Everything is seemingly different and your hometown is slowly being digested from the inside out by something. A disease, maybe? Who knows! (I do.) And it's on Xbox Games Pass. If you don't have that, just buy the game; the studio almost went bankrupt this year but are doing fine now. Just buy it though.
Devil May Cry 5
What else is there to say about Devil May Cry that already hasn't been said? The game is the best it's ever been. It's the wrapping up of so many story lines fans have been waiting on for almost two decades. It sticks the landing and gets 10's across the board. BUT, the biggest moment for me in this game is (minor spoilers ahead) when Nero is going to confront his father, Vergil, we get a cutscene where he's just not feeling it at all. He's down. His confidence is out the window. Nero walks over to a phone-booth and calls his girlfriend Kyrie (the one we saved in DMC4) and they have a heart-to-heart talk. It's a small, warm and soulful moment within a game that is about as cuh-razy (SSS) as you can get.
Ape Out
The game is simple: You're an ape who breaks out of his testing facility. Your goal? Kill everyone in your way. The concept is simple but the execution is next level. There's an amazing chalkboard aesthetic that the game uses to represent your field of view in the levels. Each level is referred to as a Record and represents a different test facility for a different Ape. The whole game's soundtrack is played by a jazz band that reacts to how you move and fight within the levels. On paper it sounds chaotic but in execution it comes across as some next level smart AI type stuff. It feels so authentic. There's even a handful of playthroughs on YouTube that do the "perfect" route that will play the songs exactly as they were written, too. It's short and fun. (Also on Xbox Games Pass.)
Honorable Mentions:
HADES
Atelier RYZA
Control
Outer Wilds
Baba Is You